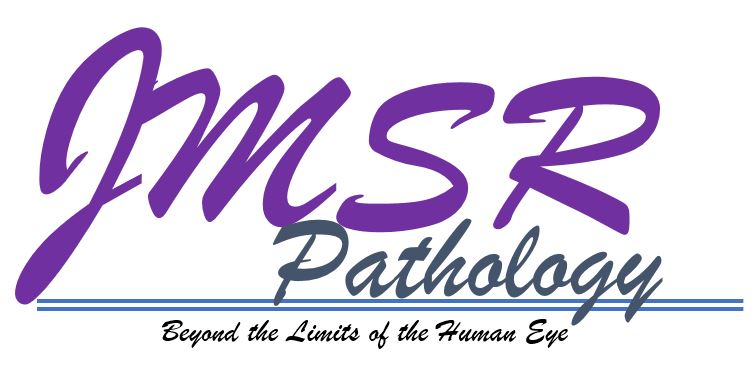 "JMSR Pathology" or « Journal of Medical and Surgical Research in Pathology » is the « Virtual Collection » of « Journal of Medical and Surgical Research » exclusively devoted to Pathology, bringing all together the articles published in JMSR in the field of pathology and histology (clinical pictures, high quality clinical cases, literature reviews, original articles, meta-analyzes, etc.). JMSR Pathology is open to technical methods presentation, specific aspects of diagnostic in pathology, and detailed tissue based studies of a wide range of disease entities. It is also accessible from the journal's website.
If you're interested in Joining JMSR Pathology Boarding Staff , feel free to contact us in jmsr2014@yahoo.com and send your CV with a motivation letter.
If you think that there is an emerging research area in pathology that deserves to be highlighted or an existing national, regional or international field that needs to be deeply investigated, you can send a request for Special Issue and apply for "Guest Editor" position.
Applications from Africa and LMIC countries are highly encouraged.
JMSR & JMSR "Oncology" are partners of